1) Domaine Labbé 2011 Vin de Savoie 'Abymes', Savoie, France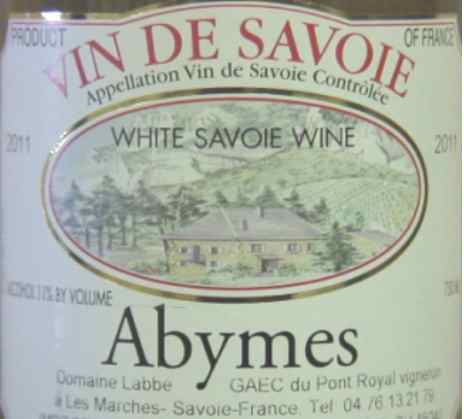 The Savoie wine region lies at the foothills of the Alps, south of Geneva. The landscape is alpine and vineyards are nestled between hills and lakes, while the soil is mostly clay and limestone. The domain was established in 1975 by two brothers who were subsistence farmers looking to supplement their income. Now run by Alexandra & Jeromé, cousins, the vineyard produces wines with tipicity and freshness. 100 perent Jacquère, a unique and indigenous variety, this wine is fruit forward, light-bodied and eminently drinkable! Aromas of white fruits and citrus with a hint of meadow flowers are followed by comparable flavors with a hint of soft minerality. Very versatile, try this with simple chicken, fish, fresh veggies, Tomme de Savoie or Comte cheese.
Regular Price: $13.99
June Individual Bottle Sale Price: $10.99
---
2) Winzer Krems 2011 Gruner Veltliner, Kremser Weinzierl, Austria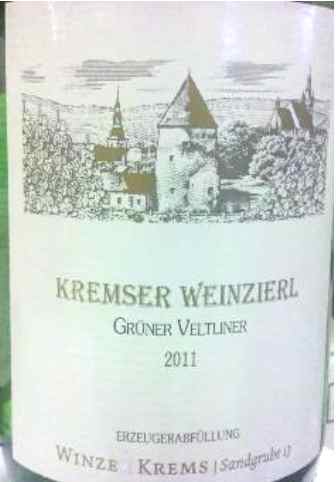 What could be better than a liter of white wine? A liter of white wine that tastes really good! Gruner Veltliner caught the attention of intrepid sommeliers in the 90's and 00's, and while some wine drinkers caught the buzz,  the grape variety still lies in a bit of obscurity. Winzer Krems is located in Krems, Austria and the vineyards lie 70 kilometers west of Vienna. The winery itself was incorporated in 1938 and has been making quality/value wines like this for a long time. Light-bodied with subtle fruit aromas and flavors of citrus and apple, this wine has a crispness and immediacy that will pair well with everything summer. Extremely easy drinking, and did we mention that it comes in a liter!?! Oh yeah!
Regular Price: $13.99
June Individual Bottle Sale Price: $10.99
---
3) Southern Right 2011 Sauvignon Blanc, Walker Bay, South Africa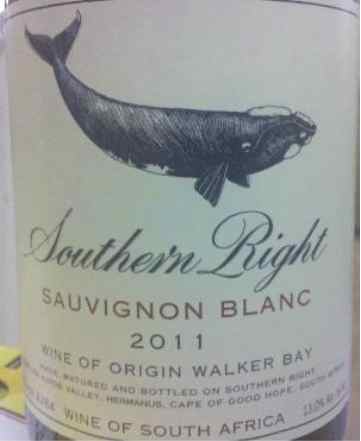 Southern Right was founded by Anthony Hamilton Russell in 1994 in the cool, maritime, Hemel-en-AardeValley appellation in South Africa. Here, not more than 3 kilometers from Walker Bay where Southern Right whales often visit, is where Anthony believes he can produce exceptional Sauvignon Blanc and Pinotage. Judging from the numerous vintages we have sampled, we would have to agree with him. Very aromatic, with lemons, grapefruits, a hint of tangerine and a moderate amount of grassy herbal notes. Bright and food friendly. Whale friendly too – with each bottle sold they contribute to the whales' conservation.
 Regular Price: $14.99
June Individual Bottle Sale Price: $11.79
---
4) Verasol 2010 Tempranillo, TN, Navarra, Spain
I'm sure we have extolled the virtues of Jose Pastor wine in some previous e-mail (Benito Santos' -Albariño), but we can't get enough of this importer's portfolio! We especially bang the drum when a wine is this yummy – that's a technical term- and very reasonably priced. This is a Jose Pastor Selection, and what that means is that he is selecting the grapes and then asks Carles Escolar, winemaker extraordinaire, to make the wine and bottle it up. What you get in the bottle is 100% stainless steel fermented Tempranillo juiciness that is medium to light-bodied, full of zip and fresh red berry flavors, and this all adds up to a handy red to have around. Pair with outdoor food; but have no fear if it rains, it works indoors too.
Regular Price: $11.99
June Individual Bottle Sale Price: $8.99